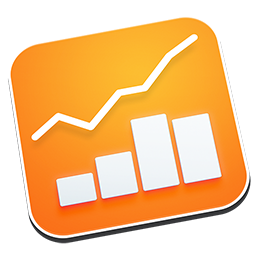 ---
Fixed net worth log sorting issue when data were imported from the iOS version of the NetWorth Pro.
Net worth report - fixed invalid layout when assets and liabilities span multiple pages.
Added 'Hide zero value records' option when displaying asset/liability category's history.
Category history view - added a chart showing category value changes over time.
Comparison view - updated statistics comparing your net worth with the ones from other countries.
---
Re-design reports, add new report types.
Display current values in category tables.
Display number of tagged categories for each tag in the tag table.
Add 'Hide zero value records' option when comparing net worth records.
---
---
Click on the 'Backup to file ...' command from the backup or restore toolbar button's menu.
In the backup form, choose the destination folder and click on the Save button. In case you want to use iCloud, choose the iCloud drive's folder.
If you don't want to use iCloud drive, open a Finder window, find your backup file and copy it to your cloud storage.
---
&nbsp Report an issue or request a feature: